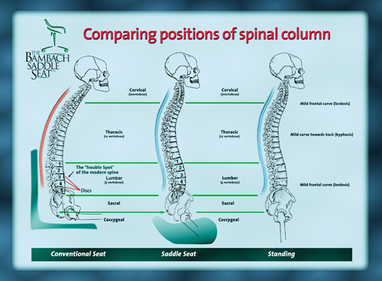 BAMBACH Saddle Seat – SIZES
We have Narrow, Medium and Executive/Large size seats all with standard gas stems available for trial in our Showroom – we highly recommend that you come into our showroom and try out the seats.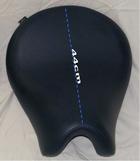 Executive / Large
The Executive is a longer and wider version of the Medium seat. It is much more comfortable for males and a more supportive seat for larger individuals.
– Most Males (34″ waist Plus)
​- Female adults (size 14 Plus)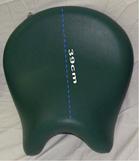 Medium
The Medium seat is our universal size. Best suited for slim men and average sized women. Medium seats are often used when a seat is shared amongst a number of people.
– Children 14yrs Plus
– Male adults (slim build)
– Female adults (size 10-14)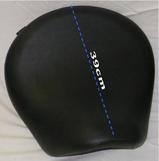 Narrow
The Narrow seat is slimmer at the front than the Medium seat which allows the user to have their legs closer together.
– Females 5'2 – 5'6
– Children with a larger build than average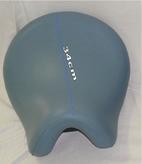 Small
Recommended for children up to 13years
– Small framed Females
– Children
BAMBACH Saddle Seat – FABRICS & COLOURS
The Bambach Saddle Seat can be purchased in either Vinyl or Wool which is included in the standard seat price.
Seats covered in Leather, Suede, Specialty colours or other fabric will incur additional charges.
STANDARD  FABRICS 
– Black or Blue WOOL
– Black, Charcoal or Windsor (Dark Blue) 'STUDIO ENCORE' Vinyl